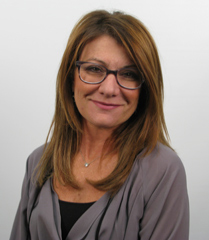 Marriage and Family Therapist
My purpose as a therapist is to create a safe environment where the patient will be able to open up and explore what is going on within them. It is my job to help patients understand how to validate their feelings. Together we will work to understand why they feel the way they do, and explore different ways of coping with what is going on.
I work with families, groups, and individuals of all ages including adults, adolescence, and children. In order to see progress, I work with my patients as a team, actively listening and developing trust. I help point out how anxiety, depression, and stress are brought on by external forces: work, school, abandonment, cancer, chronic illnesses, diabetes, divorce, family issues, dependency, adoptions, unhealthy relationships, control issues, and communication problems.
My specialties include: working with children and troubled adolescents, working with displaced workers, and helping patients cope with anxiety and depression. A large focus of my career is dedicated to working with newly diagnosed diabetic patients and teaching seminars on stress management to help other psychologists and individuals understand the sensitivity of certain conditions.
I began studying psychology because I was interested in connecting with people and helping them. It is my job to make patients understand their feelings in order to express and communicate his or her anxieties, worries, and stress that emotionally impact everyday well-being. Through doing so, together we begin to create a healing process.
My credentials include a Bachelor's Degree in Psychology from University of California Los Angeles, a Master's Degree in Psychology from Pepperdine University, and a Psy.D in Psychology from the California School of Professional Psychology. I have been in private practice for the past 23 years located in Tarzana, California which allows me to treat patients in the heart of the San Fernando Valley and the greater Los Angeles area.
By listening to clients, I personalize treatment options to build confidence, handle emotions, and create awareness that leads to better, conscious choices. I strongly believe that collaboration between a client and the client's therapist allows for the exploration of difficult parts of life. I help individuals, whether children or adults, understand the bigger picture, which often includes grief and anxiety. Through therapy, I encourage people to experience grief, loss, stress, or depression without feeling helpless or trapped. I use various therapeutic methods to focus on the bigger picture.
I believe that everyone is dealt a certain deck of cards, and it is my job as a therapist to help you play the deck of cards the best way you possibly can.
Specialty Therapeutic Services
I combine and integrate social, biological, and psychological aspects of the self  to help determine underlying issues while using a multifaceted approach to preventative care through health and wellness promotion.
Book An Appointment Now!
MAKE A BOOKING WITH OUR ONLINE FORM